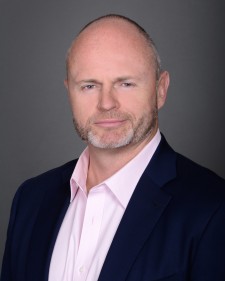 Culture Hacker was released on April 24th
Las Vegas, Nevada, May 5, 2017 (Newswire.com) - Wiley publishing house has released a book by Travel Channel host Shane Green. Green's book, Culture Hacker, is a guide to designing a better employee experience to improve your company culture and the attitude of your people. Green provides a series of simple upgrades or "hacks" that allow companies to elevate their service delivery, reduce turnover, and improve overall performance.
Inspired by Green's life-long work in business leadership and service that began with The Ritz-Carlton Hotel Company, Culture Hacker is a culmination of the lessons he has learned around the world as a C-suite consultant and coach for his companies across multiple industries.
Early reviews of the book include a testimonial by Chip Conley, Joie de Vivre founder and New York Times bestseller. Conley wrote, "There is a constant struggle as an employee between satisfied customers and satisfied employees. Green shares the path to achieve both, and to achieve growth."
The Sales Playbook author Jack Daily wrote, "Shane provides proof of what I've said for years, 'If you get the culture right, everything else in your business will be easier.'"
Fan reviews on Amazon and Barnes & Noble have also been positive, with fans calling it a "Game changer" and a "Great employee culture tool and resource." Amazon fan Debbie M. wrote, "With over 30 years working for a firm that has put culture first and foremost, I can honestly say that what Shane says about the positive effects on not only the employees but on the customers and profits is true."
Culture Hacker is now available nationally in stores, as well as online at Barnes & Noble, Amazon, Books-A-Million, and other trusted retailers.
About Author Shane Green: As a catalyst for the modern service economy, Shane Green and his team inspire companies and their people to move beyond the mundane and out of status quo so they want to exceed the expectations of their internal and external customers. Shane Green has worked with brands like the NBA, Westfield, Foot Locker, NetJets Inc., MSC Cruises, W Hotels, Madison Square Gardens, Cisco Systems, and BMW to reprogram their employee mindset and skills to create loyal customers and raving fans. To learn more about Shane Green brand and the Culture Hacker Methodology, contact the team at Connect@ShaneGreen.com.
About Wiley: Wiley has been honored frequently for its sustained financial success and exceptional culture. Accolades include Forbes magazine's list of the "400 Best Big Companies in America," Book Business magazine's citation of Wiley as "One of the 20 Best Book Publishing Companies to Work For," and Standard and Poor's 2006 addition of Wiley to its MidCap 400 Index. In addition, Fortune magazine named Wiley one of the "100 Best Companies to Work For," and Wiley Australia has received the Australian government's "Employer of Choice for Women" citation every year since its inception in 2001. Wiley has also appeared on the U.S. Environmental Protection Agency's "Best Workplaces for Commuters" list.
Source: The Shane Green Consultancy
Share: